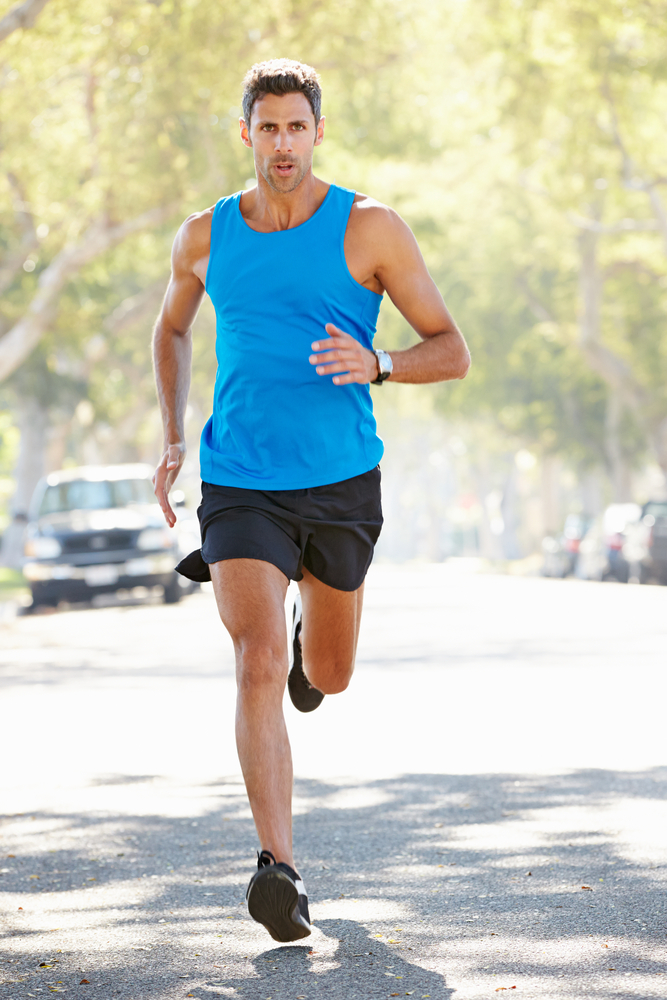 Marathon Fuelling, Part 1: What to eat for Marathon Training
Whether you're training for the Virgin Money London Marathon or any other marathon or half-marathon, now is the time to get your marathon nutrition on track. A good marathon fuelling plan is crucial if you want to run to your full potential. It will support your training, providing you with the energy and nutrients your body needs to cope with the increasing mileage.
Now there's no single diet that suits every runner –  everyone has different needs. But there is a broad scientific consensus on how much of main food types you need for maximum performance. The latest guidelines on nutrition for athletic performance, published in 2016, may be viewed here.
When you take up marathon running, your life changes – and so too do your nutritional needs.
First and foremost – you'll need more energy (or calories) – a lot more! During running, you're burning 500 – 800 kcal/h (depending on your pace).
However, before you settle down on the sofa with a family size pizza, garlic bread and ice cream you need to know that running is not a licence to eat whatever you want!
You may have built up a calorie debt during training but you still need to match your energy intake and energy output. Lots of runners experience an appetite increase when they begin training but try to listen to your body and only put back what you took out (like balancing your bank account).
If you fail to eat enough day after day – you'll experience muscle loss, fatigue and poor performance
If you overeat day after day – you'll gain weight and that will slow you down running, resulting in sub optimal performance
Secondly, you'll need more carbohydrate.
Carbohydrate provides your muscles with fuel. Although you burn a mixture of fat and carbs, carbs are your muscles' preferred fuel source and are essential for high intensity exercise.
As a rule of thumb, the more muscle you have and the longer and harder you train the more carbs you need.
But, again, you need the right amount for your workout – not too little, not too much
Here are the current guidelines for carbohydrate – there's no one size that fits all; adjust carbs to your training requirements and personal preferences:
| | |
| --- | --- |
| Activity level | Recommended carbohydrate intake |
| Very light training (low intensity or skill based exercise) | 3–5 g/ kg BW daily |
| Moderate intensity training (approx 1 h daily) | 5–7 g/ kg BW daily |
| Moderate–high intensity training (1–3 h daily) | 6 – 10 g / kg BW daily |
| Very high intensity training (> 4 h daily) | 8–12 g / kg BW daily |
For example, if you weigh 70kg and run for about an hour, you'll need approx. 350g carbs/day, which looks something like this
1 bowl porridge (75g oats) + banana + nuts
1 handful nuts + seeds
1 baked potato (200g) + tuna or cheese + salad+ fruit
1 flapjack or fruit & nut bar + 500ml milk
1 bowl pasta (75g), grilled chicken or beans, veg
1 yogurt + fruit
Running with low glycogen (carb stores) means you will have limited capacity for high intensity exercise. You'll experience
Reduced endurance and early fatigue as you run out of readily available fuel
Slow recovery and decreased immune function, making you more susceptible to illness and infection
Thirdly, you'll need more protein to promote muscle recovery and repair after running.
It is recommended to eat 0.25 g protein/kg BW or 15 – 25g/ meal – equivalent to 1 chicken breast, 500ml milk or 4 tbsp beans
It's generally beneficial to eat before a run – this will provide you with energy to help sustain your running. What, how much and when you eat, depends on the timing of your run.
For Midday or evening runs, have a pre-run meal 2 – 4h before: a combination of carbs and protein produces sustained energy release. For example, have porridge for breakfast and then run at midday. Or rice and chicken for lunch then run early evening. If the interval is longer than 4 hours, have a snack or mini-meal 30 – 60 min before you head off.
For early morning runs, have a pre-run high carb snack 30 – 60 min before, e.g. bananas, or dried fruit and nuts.
Fasted runs are ok for low intensity runs or for runs less than 1 h. Anything more than this – you'll need to eat before/ during if you want to get the most from your training.
Should you eat during training? If you're running for less than an hour – water is all you need
If you're running hard for longer than 60 – 90 min –  you may run out of glycogen so extra carbs will help you maintain your pace, keep going and delay fatigue, i.e. complete the run to the best of your ability and improve the quality of your run.
Aim to consume 30 – 60g carb/ h. Begin fuelling after 30 – 40 min then consume carbs every 20 – 30 min
Here are some examples of what to take with you for LONG RUNS. Each supplies 30g carbohydrate:
500ml Isotonic sports drink
2 small bananas
2 x 30ml energy gels
40g raisins
60g dried apricots
6 jelly babies or 4 energy chews
1–2 dried fruit or energy bars or homemade bars
DEVELOP YOUR OWN FUEL PLAN AND TRY DIFFERENT FOODS & DRINKS to see what helps. You need to practice the art of drinking from a cup while running and train your stomach to handle food and drinks without getting upset.
Long, hard training can depress your immune system for a few hours, and may make you more susceptible to coughs and colds, so increase your fruit and vegetable intake. Aim for a minimum of 400g or 5 portions daily, ideally 7 portions so that you get a good supply of natural antioxidant nutrients.
Hydration is as important as fuelling. It enables optimal performance and prevents symptoms of dehydration. If you're dehydrated (lost > 2 – 3 % BW) this causes cardiovascular stress (heart and lungs work harder) and exercise feels harder.
Hydrate before you run – official guidelines are 5 – 7 ml/ kg/ BW (roughly 350 – 500ml) 4 h before. The urine check is the simplest and most practical way to assess hydration – aim for a pale straw colour, anything darker suggests underhydration and that you need to drink more.
There are no strict rules on how much to drink during training or racing – everyone is different! Current advice is to drink to thirst NOT AHEAD OF THIRST.
Calculate your sweat rate in training runs by weighing yourself before and after. The difference is roughly equal to your sweat loss
Practice your race day hydration strategy – you need to practice drinking on the move, work out how much you need to drink, train your gut
If you're running for less than 1 hour, water or sugar free drinks are all that you need
If you're running for more than 1 hour, your aim is to hydrate as well as to fuel your muscles. Consume 30- 60g carbs/ h either from water + food e.g. bananas/ gel/ dried fruit/ bar OR an isotonic drink
Recovery is an important part of your training programme. What you eat and drink in the hours following your run is critical when it comes to improving your fitness and body composition. For speedy recovery, remember the 3Rs
Rehydrate – replace each ½ kg weight loss with 450 – 675 ml fluid
Refuel – 1g carb/ kg. Refuelling is faster than normal during the first 2 hours so make use of this if you train twice a day. However, if you train once a day then simply ensure you consume enough carbs over 24 hours.
Rebuild – Aim for approx. 20g protein / meal. Include protein in all your meals and snacks so you distribute your protein throughout the day not just in one main meal.
Examples of refuelling drinks and snacks that supply 20g protein plus carbs include 500 ml milk (or flavoured milk or hot chocolate), 200g strained Greek yogurt or a wholemeal turkey and avocado sandwich.
In summary, a well-rehearsed nutrition and hydration plan will make your running training easier and more enjoyable and give you the best chance of putting in a great performance on race day. Good luck!
I'll be talking marathon fuelling at the Virgin Money London Marathon Meet the Experts on Saturday 4th February 2017. Hope to see you there!
Marathon Fuelling, Part 2: What to eat before a marathon provides practical tips on what to eat and drink in the days before a marathon.
Marathon Fuelling, Part 3: What to eat and drink during a Marathon, provides practical race-day nutrition tips to ensure you make it to the finish line.
If you enjoyed this post and want to find out more about vegetarian diets, then read my new book, The Vegetarian Athlete's Cookbook – More than 100 recipes for active living (Bloomsbury, 2016)
It features: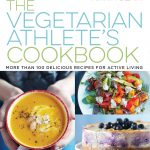 More than 100 delicious, easy-to-prepare vegetarian and vegan recipes for healthy breakfasts, main meals, desserts, sweet and savoury snacks and shakes. 
Expert advice on how to get the right nutrients to maximise your performance without meat
Stunning food photography 
Full nutrition information for each recipe, including calories, carbohydrate, fat, protein and fibre