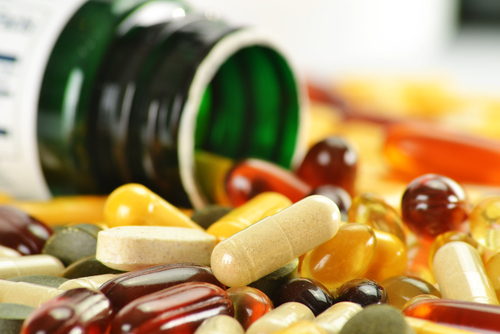 Which Supplements Really Work (part 2)?
The sports supplements market is big business. But, according to a recent consensus statement by the International Olympic Committee, the majority of sports supplements have little evidence to back them up. At best, they are unnecessary, and, at worst harmful or prohibited. In Part 1, I looked at supplements supported by solid evidence. In this article (Part 2) I cover supplements that may be worth considering and those that have no or limited benefit.
Category 2: Supplements that may be worth considering
Cherry Juice
POSSIBLE BENEFITS: REDUCED INFLAMMATION, IMPROVED BLOOD FLOW
A study at Northumbria University found that cyclists who consumed 30 ml of Montmorency tart cherry juice concentrate twice daily for 5 days before and 3 days after a simulated 109-minute road race experienced less muscle damage and inflammation. And a meta-analysis of 10 previous studies, published earlier this year concluded that it may also enhance endurance performance when taken 1.5 hours or up to 7 days before an event. These benefits are attributed to its high content of anthocyanins,  which are powerful vasodilators, antioxidants and anti-inflammatory agents.
Blackcurrant extract
POSSIBLE BENEFIT: IMPROVED BLOOD FLOW
Blackcurrant anthocyanins have similar benefits to those found cherries and may also improve recovery from exercise-induced muscle damage. A double blind study from the University of Chichester found that 7 days of supplementation with 300mg New Zealand blackcurrant extract improved 16.1km time trial performance by an average of 2.4% and increased fat oxidation by 27% during moderate-intensity cycling. However, a more recent study by the same research team found that runners who took blackcurrant extract fared no better in terms of recovery, post-exercise muscle soreness or fatigue after a half-marathon compared with those who took a placebo.
Collagen
POSSIBLE BENEFIT: ENHANCED INJURY RECOVERY
Collagen is the main protein in tendons, bones, ligaments and cartilage and scientists are currently investigating whether collagen supplementation can prevent or treat musculoskeletal injuries. A joint US- Australian study showed that taking 15g of vitamin C-enriched gelatine (a food form of collagen) 1h before high-intensity exercise (skipping) increased collagen manufacture. But its early stage research and the functional benefits, and the effects on injury recovery in elite athletes are not currently known.
Turmeric/ curcumin
POSSIBLE BENEFIT: REDUCED INFLAMMATION
Curcumin is the bioactive ingredient in turmeric root that gives the spice its distinctive yellow colour and has been shown in lab tests to have anti-inflammatory properties.  A double-blind New Zealand study in 2015 showed that taking 5g curcumin a day for 2.5 days prior to and following eccentric (muscle damaging) exercise reduced subsequent pain associated with DOMS and lowered muscle damage. More research is needed to back up these findings, though.
'Greens' powders
POSSIBLE BENEFIT: EXTRA PLANT-DERIVED NUTRIENTS
Greens powders contain various blends of plant extracts, vitamins and minerals. Although it's tempting to believe that the powdered form of vegetables are just as good, you're better off eating the actual food. Powders lack the fibre and water abundant in vegetables that are so important for satiety. When it comes to vitamins and minerals, more isn't necessarily better and – unless you eat whole foods too – you risk getting too much of one vitamin and not enough of others. There's no published evidence that they enhance performance. However, green powders could be a useful addition to your diet if you struggle to eat sufficient fruit and vegetables.
Category 3: Supplements that have no or limited benefit
Branched chain amino acids (BCAAs)
CLAIMED BENEFIT: IMPROVED MUSCLE SYNTHESIS
Theoretically they may help prevent protein breakdown and during fasted training. But, according to a 2017 study at the universities of Exeter and Stirling, if sufficient protein is being consumed then there appears little benefit in taking BCAAs.
Cannabidiol (CBD)
CLAIMED BENEFIT: REDUCED PAIN AND INFLAMMATION
CBD is a cannabinoid produced by the cannabis plant, which some brands claim has pain relieving and anti-inflammatory benefits. These claims are supported only by anecdotal evidence. Although it is not currently a banned substance, it carries a high risk of inadvertent doping due to contamination with tetrahydrocannabinol (THC), the illegal psychoactive compound.
Nootropics
CLAIMED BENEFIT:  SHARPENED MENTAL FOCUS
Nootropics, or 'smart drugs' are supplements that can potentially boost mental performance. They include both natural (e.g. herbal extracts) and synthetic substances. Nootropics marketed as pre-workout boosters claim to improve energy and focus. Some small studies show that some nootropic supplements can affect the brain. But there is a lack of evidence from large controlled studies to show that these supplements work and are completely safe.
DON'T ACCIDENTALLY DOPE
Supplements are the biggest cause of inadvertent doping in the UK. Unlike prescription medicines, there is no systematic regulation of supplements, which means there's no official check on safety, quality or whether they are free from prohibited substances. British Cycling have a policy of strict liability, which means you take supplements at your own risk and cannot claim you didn't know what you were taking. Not only could you risk failing a doping test but you also risk serious harm to your health. You can cut this risk by making sure your supplement comes from a reputable company that has strict manufacturing controls and provides a certificate to prove it has been batch tested for banned contaminants by a recognised sports anti-doping lab. Look for the Informed Sport logo on the label and cross reference the batch number on their website www.informed-choice.org/.
This article originally appeared in Cycling Weekly on 23 April 2020
In Part I looked at supplements supported by solid evidence.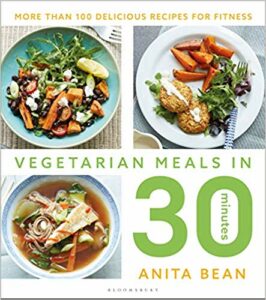 If you enjoyed this article and want to find out more about food and nutrition, as well as some easy and tasty meal inspiration, then my new book, Vegetarian Meals in 30 Minutes: More Than 100 Delicious Recipes for Fitness, is a great place to start. It features:
More than 100 delicious recipes for breakfasts, salads, burgers, falafels, soups, curries, stews, weekend dinners, desserts and snacks that take 30 minutes or less to prepare
Expert advice on how to how to eat well and improve your performance
Beautiful food photography
Full nutrition information for each recipe