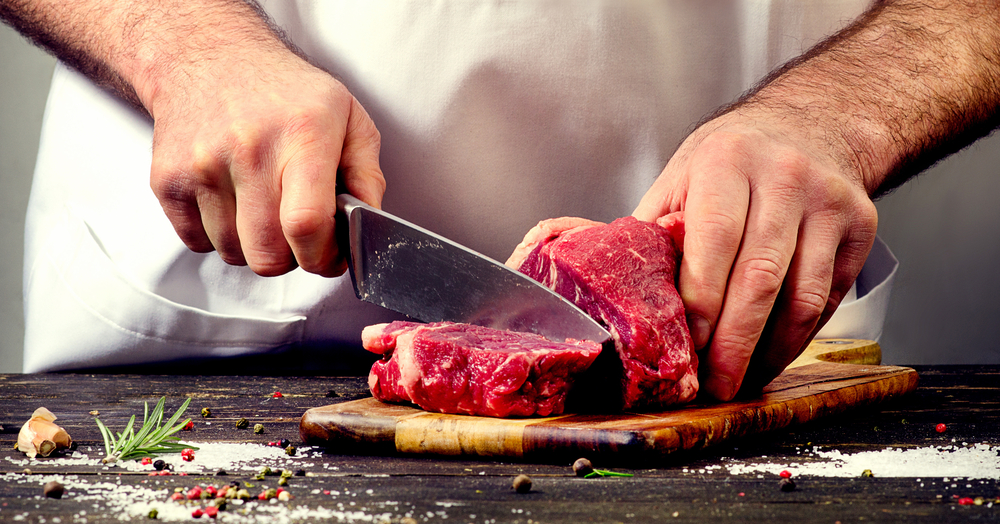 Why we still need to cut down on red and processed meat
"Bacon's safe… no ifs or butties!" screamed The Sun.  These and other similar headlines stem from a new study, which said that people don't need to cut back on red and processed meat for health reasons. But these findings appear to go against the large body of evidence, indicating higher consumption of red and processed meat is associated with higher risk of cardiovascular disease, type 2 diabetes, certain cancers and premature death. So, who should you believe?
The World Health Organization classifies processed meat as a carcinogen (cancer-causing) – putting it in the same category as tobacco – while red meat is classed as "probably carcinogenic". The strongest link is with bowel cancer. The World Cancer Research Fund recommends limiting consumption to 3 portions of red meat per week, about 350g to 500g cooked weight in total. It also advises consuming little, if any, processed meat. This is consistent with NHS advice to consume no more than 70 g of red and processed meat a day.
Red meat includes beef, lamb and pork. Processed meat is meat that has been salted, cured, fermented, smoked or blended to make ham, bacon, beef jerky, corned beef, salami, pepperoni and hot dogs.
But the new 'study' published in the Annals of Internal Medicine, challenges the legitimacy of the current guidelines, claiming they are based on low-quality evidence. While the authors used essentially the same evidence base as other international reviews  such as that undertaken by the World Cancer Research Fund, a major difference is in how the results were interpreted.
The authors used a stringent system to rate the quality of the existing evidence, giving more weight to randomised controlled trials – where one group receives an intervention and another group doesn't. But most nutrition research is observational, since it is difficult ethically and logically to ask people to change their eating habits for 10 or 20 years or longer to see what diseases they develop.
Observational studies are notoriously hard to do because people either don't remember what they ate over a period of weeks, months or years or they simply don't tell the truth. On top of that, there are many confounding factors, such as smoking, physical activity and socio-economic status that affect people's health. All this means that the authors downgrading every outcome to a "low" or "very low" certainty of evidence.
Contrary to media headlines, the authors did not dismiss the link between meat consumption and cancer risk. Instead, they simply recommended adults continue with their current consumption level. If we assume people are already consuming the recommended limit of 3 servings per week, then this is exactly the same as current WCRF recommendations. The recognised links with cancer and cardiovascular health from red and processed meat consumption were still seen, even if reducing intake was considered to make only a "small" difference to these outcomes.
Bottom line
This new 'research' does not change anything; it simply reflects the paucity of robust data, and the difficulty in carrying out dietary studies. Overall, the evidence indicates that people who eat red and processed meat should limit their intake. It does not the mean that they can eat as much red and processed meat as they like without ill effect.
More recent research suggests that even small amounts of red and processed meat – such as a rasher of bacon a day – can increase the risk of bowel cancer, providing further evidence for the benefits of diets with less red and processed meat.
Eating meat can have an impact both on our health and the environment, which is why it's important to make the right choices – and why more people are choosing to cut down. We know that meat production uses lots of resources and produces greenhouse gas emissions (namely CO2, methane and nitrous oxide), important factors that need to be considered when deciding how much meat people should eat. So the question for most of us is wider than simply is meat bad for us.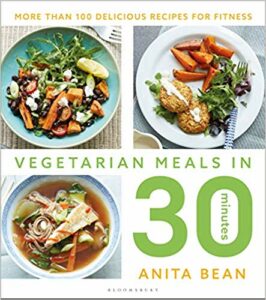 If you enjoyed this article and want to find out more about food and nutrition, as well as some easy and tasty meal inspiration, then my new book, Vegetarian Meals in 30 Minutes: More Than 100 Delicious Recipes for Fitness, is a great place to start. It features:
More than 100 delicious recipes for breakfasts, salads, burgers, falafels, soups, curries, stews, weekend dinners, desserts and snacks that take 30 minutes or less to prepare
Expert advice on how to how to eat well and improve your performance
Beautiful food photography
Full nutrition information for each recipe