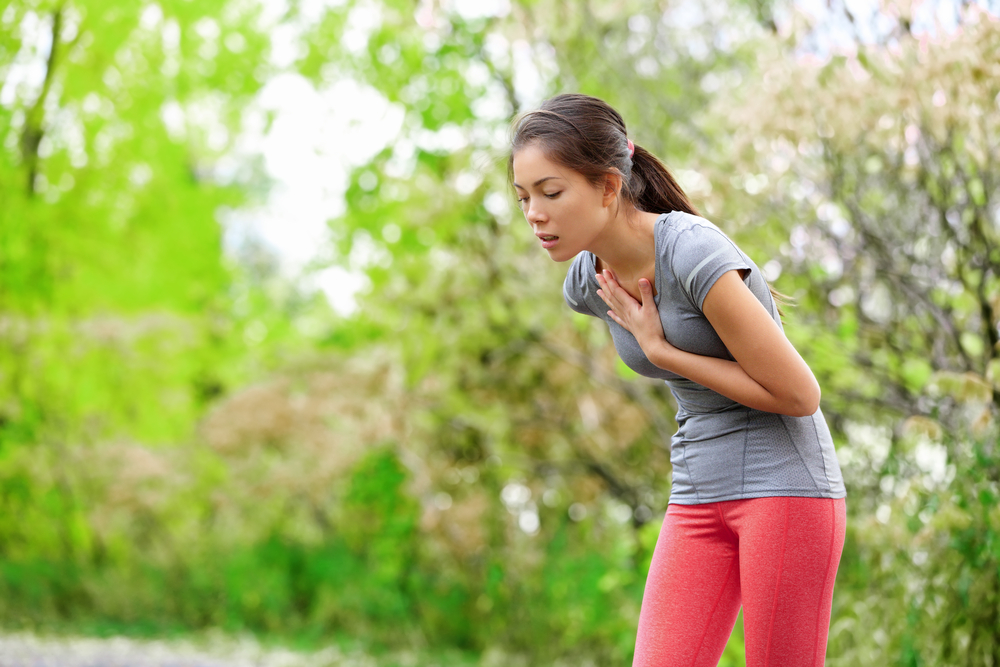 How to Spot Whether You Are Under-Fuelling
Under-fuelling can have a serious effect on your health and performance. The problem is many athletes and regular exercisers are eating less than they realise. What starts as a genuine desire to shed a few pounds or get fitter can easily backfire and result in under-fuelling. This means that day after day, week after week, you are not eating enough to meet your energy needs. Instead of getting fitter and faster you can end up fatigued and illness-prone. As many athletes (and here and here) have discovered, under fuelling can also cost you your performance.
Who is at risk?
Athletes most at risk include those involved in sports where having a high power-to-weight ratio confers an advantage (such as running and cycling), weight category sports (such as boxing), and aesthetic sports (such as bodybuilding, dance and gymnastics). Young athletes can be especially vulnerable to restrictive eating and subsequent under-fuelling.
What is under-fuelling?
Under fuelling or, more accurately, low energy availability (LEA) refers to the situation in which your energy intake does not match the fuel demands of your training and basic body functions. As described in my previous article, LEA can happen either intentionally when you cut your energy intake to lose weight or unintentionally when you increase your training load without adequately increasing your food intake.
LEA underpins a condition called relative energy deficiency in sport (RED-S), which more accurately describes the clinical syndrome previously known as the female athlete triad. Although more common in females, RED-S is also something that affects male athletes.
What does energy availability mean?
Energy availability (EA) the amount of energy left over and available to the body to carry out essential functions after the energy cost of exercise has been subtracted from the energy you take in from food. In other words:
Energy Intake – Exercise Energy Expenditure = Energy Availability 
For example, a 70kg athlete with 15% body fat who consumes 2500 kcal a day and burns 1000 kcal training has an energy balance of 1500 kcal. If you divide this by the athlete's fat-free mass (FFM) (55kg) and you have an EA of 27 kcal/ kg FFM/ day. For optimal health and performance, EA should be about 45 kcal/ kg FFM/ day, although the threshold varies between individuals. Going below this level (particularly below 30 kcal/ kg/ FFM/ day) results in LEA and means you will not have enough energy available to cover basic physiologic demands. Your body will go into 'energy-saving mode', reducing its metabolic rate and essential functions.
What are the risks of under-fuelling?
Under-fuelling over weeks or months results in negative health and performance effects. It can impair hormonal function, immune function, gastrointestinal function, cardiovascular function and psychological function. In the longer-term, health problems such as infertility, low bone mineral density, nutrient deficiencies and disordered eating can develop (Fig 1). Even short-term energy deficits, for example during a long workout or not consuming anything following a workout, have been shown to disrupt hormones. Long-term LEA can reduce your performance and increase your risk of illness and injury (Fig 2).
How do you know if you are under-fuelling?
There are several early warning signs to look out for. These include
missed or irregular periods in females (although this can be masked by oral contraception)
lack of morning erection in males
persistent fatigue
a drop in performance or lack of expected improvement in performance
poor recovery
increased perception of effort during exercise and daily activities
recurrent illness and injuries (such as stress fractures)
changes in mood (such as feeling anxious or irritable)
reduced social interaction
problematic relationship with food and/ or training
disrupted sleep patterns.
How to prevent under-fuelling
Contrary to popular belief, lighter does not always mean faster! The weight at which you perform at your best will depend on many factors, including your age, gender, genetics and natural build. Instead of trying to get super lean, aim instead to achieve a healthy weight and body composition that allows you to perform well without compromising your health.
If  you really do need to drop a few pounds, then reduce your current calorie intake by approximately 15% on some training days, but not others. This should produce a relatively modest energy deficit of around 300 calories a day. Any more than this risks under fuelling and LEA. Calculating your personal energy requirements can be a useful starting point and there are a number of food tracking apps that you can use.
Under-fuelling can begin unintentionally so if you have recently increased training volume or if you are doing a hard block of training, you should take steps to avoid it by being more proactive in planning your food. Pay attention to your energy levels, and make a sustained, conscious effort to consume enough energy (calories). You will need to eat more on hard training days. If this proves difficult, then including some lower fibre (e.g. 'white' instead of wholemeal pasta) options can make this easier. Include plenty of foods rich in healthy fats, such as nuts, seeds, nut butters, avocado and olive and rapeseed oil in all your meals and snacks. These foods will help boost your energy intake without adding too much extra volume. If you find it difficult to eat larger portions, add high-energy snacks, such as nuts, nut butter on toast, and fruit and nut bars between meals.
If you suspect under-fuelling, then you will need to increase your food intake and/ or reduce your training volume. However, these two things can often be harder than they sound so consider seeking the help of a professional to get you back on track. Your GP, sports doctor, sports dietitian, or a psychologist will be able to provide assessment and advice. My previous article also provides practical advice for those with amenorrhoea.
Recommended resources:
www.health4performance.co.uk –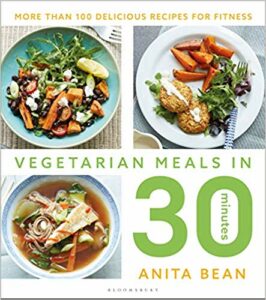 If you enjoyed this article and want to find out more about food and nutrition, as well as some easy and tasty meal inspiration, then my new book, Vegetarian Meals in 30 Minutes: More Than 100 Delicious Recipes for Fitness, is a great place to start. It features:
More than 100 delicious recipes for breakfasts, salads, burgers, falafels, soups, curries, stews, weekend dinners, desserts and snacks that take 30 minutes or less to prepare
Expert advice on how to how to eat well and improve your performance
Beautiful food photography
Full nutrition information for each recipe