How Periodised Carbohydrate Training Can Help Your Performance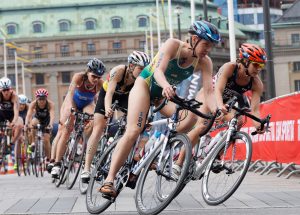 Periodised carbohydrate training has become the latest buzzword among endurance athletes. Essentially it means matching your diet to your workload and new research suggests it may improve endurance performance and make you a more efficient fat burner.
The idea behind training with low glycogen stores ('training low') is that it forces the muscles to burn more fat for fuel and rely less on carbohydrate. By teaching your body to tap into its fat stores, you should in theory be able to keep exercising for longer before reaching fatigue.
Indeed, studies (here and here) have shown that when you 'train low' you increase the muscle's adaptive response  to training. It increases mitochondrial biogenesis, so you get an increase in the number and volume of mitochondria – the fat-burning powerhouses – in the muscle cells. The more mitochondria you possess, the greater your muscles' ability to use fat as fuel, sparing your glycogen stores.
But – and it's a big but – chronically training on a LCHF diet hasn't been shown to translate into any performance benefit. It can hamper your muscles' ability to break down glucose and glycogen during high-intensity exercise. You literally lose your top gear.
High-intensity exercise feels much harder. Your performance, rather than improving, may drop. Your immune system may become depressed, increasing the risk of infection. And you could lose muscle.
But with periodised carbohydrate training you get the dual benefits of 'training low' – namely fat adaptation – as well as the performance benefits of high intensity training. Also, it's a more sustainable approach. Essentially, it means doing some of your low-intensity sessions in a carb-depleted state, and your higher intensity sessions with high glycogen stores.
The simplest way to 'train low' is to train in the morning before breakfast. However, this should be done before an easy session, nothing too long or too intense. Alternatively, if you want to train low in the evening, cut carbohydrate at breakfast and lunchtime (keeping to mainly high-protein foods and vegetables). Another method is 'sleeping low'. This means doing a tough session before sleep, eating a low carb dinner then doing a low-intensity session the next morning.
This method looks more promising in terms of performance improvement. A multi-centre 2016 study with triathletes found that those who followed a 'sleeping low' protocol for three weeks improved their cycling efficiency (power output per calorie) by 11%, 10km running performance by 2.9%, time to exhaustion during high intensity exercise by 12.5%, and also reduced their body fat compared with those who did all their training with high glycogen stores.
A follow-up study with cyclists by the same team found that using a 'sleeping low' strategy for just six days resulted in a 3.2 percent improvement in a 20K time trial.
Most recently, a study at the Australian Institute of Sport  compared the performance effects of a high-carb diet (60 – 65% carb), a periodised carb diet (same macro's but periodised within or between days) and a LCHF diet (<50g carbs) in a group of 21 elite race-walkers. After 3-weeks on each diet, all athletes improved their aerobic fitness (VO2 max) but only those on the high carb or periodised carb diet improved their 10k race performance. The athletes on the LCHF diet did not make any improvement. Although they were burning a higher proportion of fat during exercise, their muscles became less efficient at producing energy, requiring more oxygen at any given speed. All of which suggests that fat adaptation incurs an efficiency penalty.
To date, this is the highest quality study on low carb vs high carb that we have. Although It makes a pretty damning case against chronic low carb diets, it also provides good evidence for a periodised carbohydrate approach.
In summary, eating low carb all the time is unlikely to benefit your performance unless you're exercising at a relatively low intensity for long periods, such as ultra-distance events. For other endurance activities, it may be worth trying a periodised low carb approach.
Pick just one or two short low-intensity sessions a week alongside your normal training when you are fully fuelled. Keep a training log and see whether it helps your training or not. If you suffer gut problems when consuming carbs during running, then 'training low' may suit you. Also, not having to carry bars and gels during long runs may be helpful from a practical point of view. Remember, whatever the research says, a good nutrition strategy boils down to doing whatever works for you as an individual.
If you enjoyed this post and want to find out more about vegetarian diets, then read my new book, The Vegetarian Athlete's Cookbook – More than 100 recipes for active living (Bloomsbury, 2016)
It features: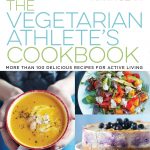 More than 100 delicious, easy-to-prepare vegetarian and vegan recipes for healthy breakfasts, main meals, desserts, sweet and savoury snacks and shakes. 
Expert advice on how to get the right nutrients to maximise your performance without meat
Stunning food photography 
Full nutrition information for each recipe, including calories, carbohydrate, fat, protein and fibre